10 Predictions and Wine Trends to Follow in 2019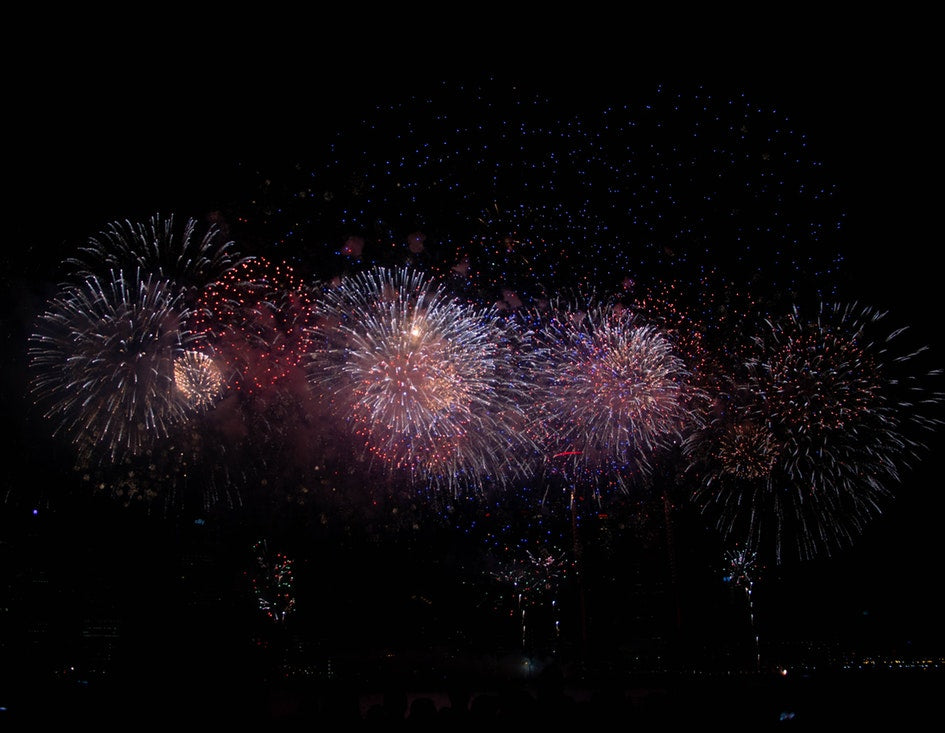 As we get towards the last few days of 2018, it's a time of retrospective thinking, but also a time of planning for the future. What does 2019 hold and what do we want from it? There may already be a few New Year Resolutions decided upon and certainly some travelling plans have already been drawn up, but what's likely to change in the world of wine? Well, nothing happens overnight in this industry but there's likely to be positive movement in a few key areas, as well as a few concerning trends for us to worry about. Without further ado, here are our 10 key predictions for wine in 2019!


Rise in Enotourism
Enotourism, that is travel specifically aimed towards wine regions, has been on the rise for the last decade and shows no signs of slowing down. In fact, according to reports by Forbes, it looks set to increase even further with massive benefits for wineries and tourists both! Lazenne is an enotourism company and we're delighted to see more people discovering the joy of visiting wine regions every year, so much so that we wrote a blog article all about it! However, enotourism is incredibly important from a wineries point of view as well, and this is the real driving factor behind its rise. With the consolidation of both wineries in classic regions as well as retail outlets, trying to sell wine profitably has never been more difficult. With the giant producers of wine flooding markets with cheap wine and playing with tiny margins, as well as world-famous producers able to sell their production 10 times over without concern, it's the middle that's feeling the pain. Enotourism is a brilliant tool that allows people from around the world to discover what's special about a region, make a personal connection and purchase wine from the producer directly, increasing their margins and getting their wines out to people who probably can't buy the same wines at home. Win-Win!


The Trend for Fresher Wines to Continue
One defining trend of the last few years has been a drastic change in wine style, all across the world. After a couple of decades of big, rich, oaky wines with high levels of alcohol and extraction, since 2010 it's been notable how this style has diminished, with producers opting for earlier harvests, less oak and fresher, lighter wines as a result. Wine is subject to the whims of fashion and these things cycle, but it's a trend that hasn't yet finished and we expect 2019 to be another year of refreshing, food-friendly wines with producers intentionally opting to limit their power. This is partly a reaction towards the market, which is increasingly preferring to drink less alcohol but of a higher quality, but also a reaction to an increasingly warmer climate, where long-hang times of the grapes now leave wines heavy and lacking freshness. From Argentina to California, France to Spain, it's a wonderful time to be drinking and the beauty of having lighter wines is that you can drink more of them! Cheers to that!


Scanning Technology
On the commercial side of wine, online sales and applications allowing for the comparison of information and price checking have gone from strength to strength over the last few years, and look set to continue. However, taking that a step further is something we expect in 2019, with technologies increasingly being developed that allow you to take a quick scan of a label from a wine you enjoy, perhaps at dinner, instantly purchase it and have it delivered to your house. Vivino are leading the charge as the video at the end shows, with a wine scanned and purchased in 34 seconds! We expect an increase in this style of technology in 2019, as tech-savvy consumers become more interested in the wine world. It's all about the experience and the ease of the transaction. You're enjoying a dinner and you try a wine that's just wonderful, yet you have no idea where to get it. You scan the label of the wine, check the price, hit purchase and voila, your order is processed! Check this video on Twitter of the process in action.


Consolidation
On a less positive note, the consolidation of both producers and the retail space is also set to continue in 2019. Wine is famous for being one of, if not the most, fragmented industries in the world: as it currently stands, if you take the top 10 producers of wine in the world, their combined production barely touches 11% of the worlds total production. However, as mentioned earlier, this is slowly changing as scores of small-to-mid sized companies are increasingly failing to turn a profit, and are being absorbed by larger producers and investment companies, who have access to existing distribution networks and can leverage brands in different directions. A big part of this is that companies are struggling to find a retail space to sell their products. In the UK, close to 80% of wine is now bought within supermarkets, meaning that it's a cut-throat proposition to try and position your products there as the supermarkets can be very selective about who they work with, and producers must sacrifice huge amounts of margin to get a spot. To make matters worse, supermarkets only generally work with producers who can guarantee a certain quantity of production, meaning that many smaller producers never get a look in, regardless. Add to that the uncertainties surrounding inheritance of a business, increasingly marginal weather patterns that can leave crops devastated and water shortages and you can see why so many producers are throwing in the towel. Don't forget to support your favourite wine-makers by buying their wine!


Crazy Weather
At the risk of contradicting ourselves within a single sentence, we predict that the weather will remain completely unpredictable! As the weather systems surrounding our planet change, vineyards are quite literally feeling the heat. In the last 10 years, there have been more 'hottest ever' vintages recorded than any decade preceding it, more 'earliest ever' harvests to combat the rising temperatures and more recorded periods of drought than ever before. From 42% of the entire Bordeaux harvest being wiped out in 2017 thanks to devastating Spring frosts, terrible fires raging across California in consecutive years and even Cape Town in South Africa practically running out of water, it's been a very challenging period indeed, and nothing suggests that it's going to get better. Producers across the world are increasingly favouring higher altitude vineyards, often with exposures facing away from the equator, as a way of mitigating these steep rises in temperature. The one positive aspect of this is that cooler wine producing countries such as Canada, Germany and England are benefiting, with high quality wines of every style now produced!


Viticultural Systems Change
Due to the drastic changes in weather, even the staunchest supporters of tradition are coming to see the advantages of forward thinking, with big changes set in countries as staunch as France! The AOC laws that govern French viticulture were first laid down over 80 years ago now, and were originally designed as a way to mitigate fraud after World War I, by creating a system that allowed regions to define both style and quality in their wines. Needless to say, a lot has changed since the 1930s and the increased pressure from weather conditions in the last decade has seen the INAO (Agricultural regulatory body in France) think twice about what is and isn't permitted. In 2018, for the first time and to no small amount of consternation, they permitted hail nets to be used across Burgundy, to protect the grapes from potentially devastating hail storms. Historically, the two major obstacles to this sort of practical defence was the fear that grapes wouldn't ripen properly (no such issues, as it turns out!) and that the vineyards look less authentic. Whilst the latter is certainly true, to quote Jasper Morris MW, "It's better to have some grapes than none at all!". Expect further changes and experimentations along these lines in 2019.


Value Propositions Rise
Like most wine lovers out there, we love a good bargain and we're continuously searching for wines that offer great value for money (check our guide to doing just this here!). 2019 sets to be another year in which the price differences between the established classic wines of the world and the newcomers grows further and further apart, with the tops wines of Burgundy, Bordeaux and California in particular set to become even more expensive. We've seen many a wine lover lament the increased cost of these wines, often to the point of inaccessibility, yet the silver lining is that there are more great wines out there than ever before, and many of them are very well priced indeed! From lesser known regions within classic wine producing countries, to new, exciting regions popping up in places like Eastern Europe, Asia and even Scandanavian countries, the selection available for an adventurous wine lover has never been better. In fact, we wrote an article about our Top 10 Under-Rated Wine Regions of the World which is well worth a read, as it includes many regions where there are bargains to be found!


A Cork Resurgence
There are changes-afoot this coming year in the cork industry, as some of the titans vie to eliminate cork-taint once and for all. You know when a wine is 'corked' and it's sent back in a restaurant? That's due to a harmless but unpleasant smelling chemical known as TCA present in the cork itself, which becomes volatile when it comes into contact with a liquid – aka, wine. The result was the rise of screw-caps,  glass vinoloks and other closures that didn't have this problem, but cork still remains the worlds most popular closure by some distance. Large cork companies like Amorim have been working hard and have even claimed that they will completely eliminate cork-taint by 2020, making 2019 a very busy year for them indeed! Whilst we're not against other closure types, it must be said that there's something quite special about an aged bottle of wine under cork, so we welcome these developments!


Mainstream Endorsement
Here's a bold claim; wine will get more mainstream endorsement in 2019, as it becomes an increasingly more fashionable drink. 2018 was big in this regard, and importantly, we're talking about high quality wine, not a winery that a wealthy celebrity owns as part of their investment porfolio. Certain high profile celebrities have always had a weakness for a good bottle of wine or two; Johnny Depp was famously reported to be spending more than $30,000 a month on the good stuff! However, the real surprise of 2018 was LeBron James revealing his healthy love of fermented grape juice. This quote from an interview with ESPN changed the dynamic on wine consumption in sports: "I've heard it's good for the heart," he says. "Listen, I'm playing the best basketball of my life, and I'm drinking some wine pretty much every day. Whatever it is, I'll take it." Yeah!


Consumption
Hurrah! It looks like, for the first time in a while, certain key countries are actually drinking more wine than they have been for a long time! Spain, France, Argentina, Italy; all great, traditional producing countries with wine consumption that's been steadily declining since the 1960s, have all bucked up and drank more of the good stuff in 2018. Now, whether this will continue in 2019 isn't clear, so consider our last prediction to be more along the lines of wishful thinking. Wine is such an important part of our lives and has added to it so much that we do hope it becomes a more widely enjoyed beverage. It's important to our industry and the more support it gets, the more quality wine can flourish. We hope when we make a similar post in a years time that we've been proved right!

Another year is on the horizon and it's been a pleasure improving your wine travel experience! With any luck, the more positive of our 2019 wine predictions will come true, whilst the more challenging will be met with equal resolve from the industry. A Happy New Year to all our readers, and all the best for a wonderful 2019!
For more on our specially designed wine luggage and more detailed information on how to travel with alcohol, check out the links below: