The Key Reasons You should Fly With Wine and How To Do It Like a Pro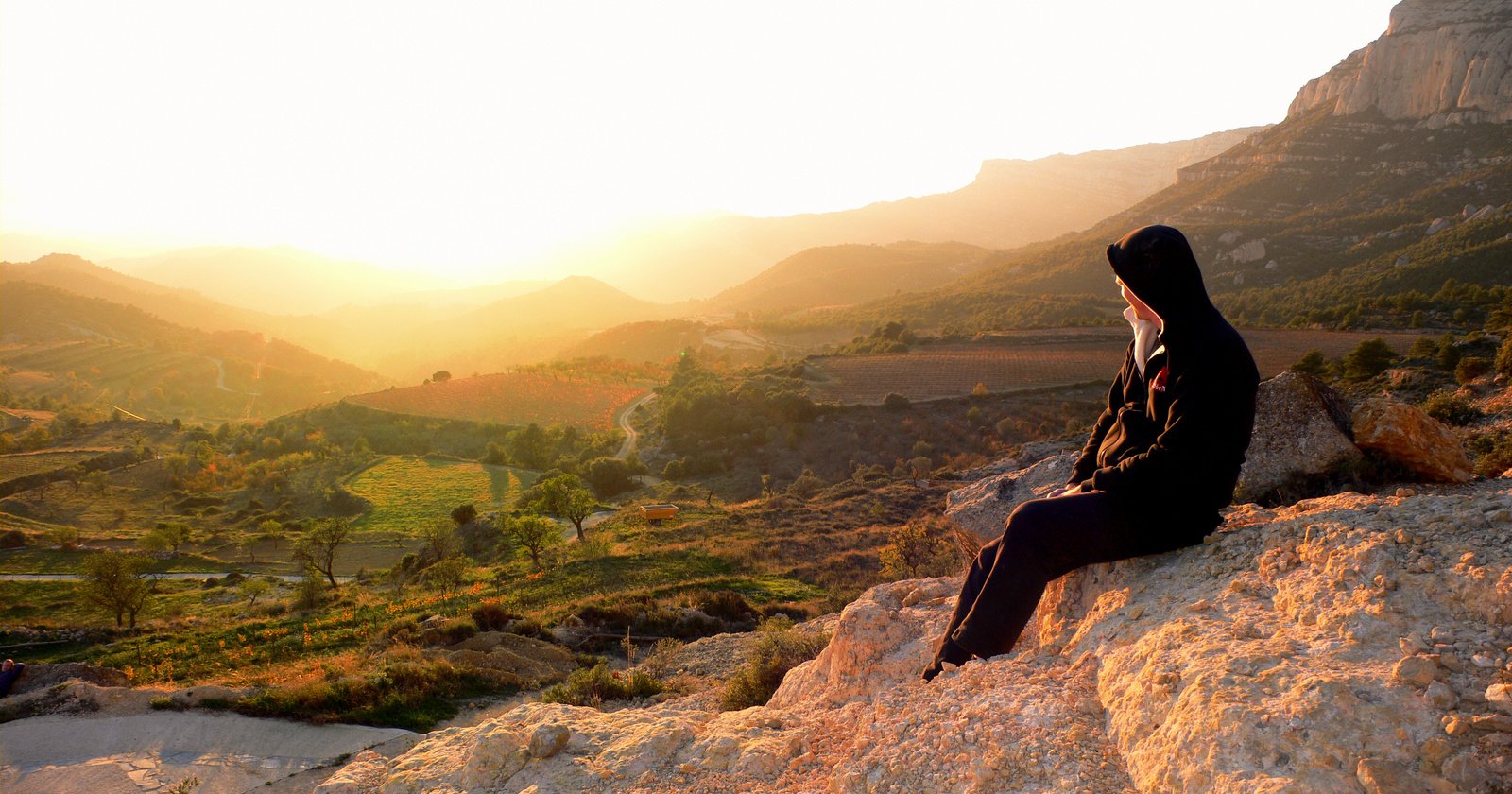 Wine is a fickle, fragmented and often confusing industry. If you keep up with the news, there's always a new 'flavour of the month', a newly discovered wine region that is often touted as the 'next big thing' or a lesser known grape variety that is predicted to make a big splash in the coming years. Yet conversely, the famous names in the world of wine have established themselves over decades and centuries, often in European regions where the family business has been passed on from generation to generation, with only minor tweaks in the make-up of the winery. From large producers shipping millions of cases of wine every year, to operations so small they can fit into a garage, the world of wine is so incredibly fragmented its hard to keep up! If you were to take the top 10 producers of wine globally, they would account for barely 10% of the business by value, which is a staggering thought.

Trends are hard to predict, yet the one constant in this relatively chaotic space is that consumers are increasingly looking to discover the world of wine on their own terms. This is enotourism: travelling to a wine region and going directly to the source yourself. Not only are the regions often beautiful (wine is very rarely made in ugly places!) but these destinations are often off the beaten path and offer an experience unlike any other; an opportunity to really connect with the local cultures and the people who built their lives quite literally from the ground up. In some regions, such as Napa Valley in California, this is a well oiled and organised machine, with integrated transport options, tasting rooms and even gift shops. In others, it can mean knocking on what-you-hope is the right door on a Saturday morning, whilst quietly crossing your fingers that the proprietor is in a good enough mood to show you around!

Most importantly, regardless of where you go, there's always a tasting. You stand in a glamorous tasting room/ a cramped cellar/the owners small kitchen and you taste the wine. As you do so, you connect the smells, the flavours and the sensation of drinking that wine to everything you've just learnt about the producer. The vineyards you've walked in, the barrels you brushed your hand against in the cellar, the sun beaming down on slopes so steep that the producer and their family use rock-climbing equipment at harvest time. The stories of the small changes the producer made when they took over the business from their father, and their fathers thoughts on the matter. It's all in the glass and you'll be able to understand that wine more so than anyone ever could buying it from a shop; that is of course, assuming you can find it outside of the region itself! Ultimately, when you find a wine you really connect with, there's always the nagging thought at the back of your mind, "I wish I could bring this home with me".

The good news is, you can, and there's more than a few reasons to do so. So, why is it important and how to go about it? Why travel with wine?
Availability – can I get this elsewhere?
If you live in the USA, UK, Germany, Japan or any other wine-loving country, chances are that you have access to a wide variety of different wines, from many different types of stores. However, the reality of wine retail is that almost 80% of it is sold through a supermarket, with Tesco leading the way in the UK and Costco in the USA. Whilst this makes for a convenient one-stop-shop, it also severely limits the availability of wine and almost nothing comes from small to medium sized producers as a consequence of the volume required to work with these huge companies. Even small, independent stores can only scratch the surface of a region.

Take Bordeaux as an example. There are over 6,700 registered Chateaux in the region; how many do you see available at your local store? That deliciously plump, earthy wine from a small village in Entre-Deux-Mers isn't going to make it to your store of choice, in fact it's probably rarely set a foot outside of France. If you want to relive the memory of meeting the proprietor, the first female of her family to run the estate, and the taste of her best plot of Merlot, vinified separately and labelled in memory of her grandfather who taught her everything, that bottle has to come back with you. There's no greater souvenir of your trip, yet how to go about it? Do you ship it or travel with it yourself?
Shipping vs Flying with wine
Taking wine home with you is really a choice between two options; shipping it from the winery or packing it into a specially designed suitcase and loading it onto the plane/train/car. You'll be unsurprised to hear that we're in favour of taking it with us! Increasingly, more and more enotourists are choosing to take their wine with them directly, as a way to save money, ensure the safe transport of their bottles and be sure that they'll actually arrive instead of being held up in customs. Let's break that down:

Saving money: This is a pretty simple one; shipping wine is very expensive indeed. Taking the US as a prime example, the average cost of shipping a bottle from Spain to the US is around 15 EUR a bottle, assuming they're in a typical, 750ml format and not a trophy wine in a grotesquely heavy bottle. That's around 180 EUR to ship a case of wine from Spain to the US, which nearly always outweighs the cost of an additional piece of luggage (which may even be free with certain airlines). Certain companies will also charge broker fees on top of this, and some don't ship alcohol meaning you have to hide your wine as though it were something else; far from ideal and very risky if it's discovered.

Safe transport: This is the most important aspect of wine travel and one that's so often overlooked. Shipping companies don't typically provide boxes designed for wine travel, so it's packed into a standard cardboard box, stuffed with some sort of padding, taped up and off it goes! Assuming you bought that wine somewhere in Europe, let's say Italy, it's going to pass through a lot of different hands before it finally ends up in your destination and baggage handlers are rarely gentle. However, more dangerous than breakages is temperature fluctuations; the secret enemy of wine.

"The difference between a wine shipped at cellar temperature and one shipped in a standard container is not subtle. One is alive, the other cooked. I can taste the difference. And one never knows exactly how much the wine will suffer, because the climate en route cannot be predicted." - Kermit Lynch

That cardboard box of delicious Tuscan wine is going to spend time on tarmac in all kinds of weather, in the back of poorly insulated trucks and cramped in with other luggage at fluctuating temperatures throughout its entire journey. Is it any surprise that the wine we ship home so often rarely tastes like it did at the winery? Even short exposures to high temperatures can kill a wine, as referenced by the famous wine importer Kermit Lynch, above. We've taken this very seriously indeed, and the high-density styrofoam we use for our wine luggage is designed not only for breakages, but to maintain a constant temperature throughout your journey.

Safe delivery: Probably some of the worst horror stories we've heard from fellow wine lovers is what's waiting for them on their return from their trip. That expensive case of shipped wine, unprotected from the elements and various points of contact along the route, often doesn't even arrive! Note that in most countries it is illegal to ship alcohol. Wine shipping has become very restrictive in the United States over the last year. Many states in the USA don't allow for direct shipping at all, and should you be using a courier that doesn't allow for the shipping of alcohol, if your package is discovered the bottles will be whisked away, never to be seen again. It doesn't really bear thinking about. Beware in places like Italy, you will find vendors try to bypass the illegality of shipping alcohol by mis-declaring the package's contents (olive oil for example). 

Is it any surprise that people are increasingly looking to bring back the wine themselves? Flying with wine has never been easier, although there are a few things you need to know before you begin:


Checked luggage: Due to airport security restrictions, you can't take wine through security with you as carry-on luggage. Therefore, your bag needs to be checked in as hold-luggage. A full Lazenne case will weigh 23kgs/50lbs, which is the typical allowance for most airlines.

Airline restrictions: With the exception of Alitalia (who forbid any liquid, be it wine, oil or vinegar), airlines allow for the transportation of wine without restrictions. However, some many insist on styrofoam padding, which is included in a Lazenne wine-check.

Declaration: Always declare your wine. The duty to be paid on wine for personal consumption is very small, yet if you're caught trying to avoid it the fines can be hefty. See below for just how little a hassle this is; often I've been waved through without any fees at all when customs agents realise it's worth all of $12 in taxes!

Import Duty – This is one of the most misunderstood subjects in the field of travel. Many countries have an allowance for how much wine can be brought in duty-free; typically a small quantity between 1-3 bottles. After that, duty may be paid. Oh no! Fear not, for some countries this is typically a small amount to the point that customs officers don't always bother to give you a bill. In the USA for example, you can expect to pay between $0.35 - $2 a bottle with no limit on quantity, providing it's for personal use. If you're standing there next to a pallet of 56 cases, you may have some explaining to do! Other countries may have more significant alcohol duty, but even with adding this expense, the wine bottles you fly back with are still much less expensive compared to purchasing foreign wine from your local wine store in your country. The math of flying with wine certainly works in your favour for Canada, Australia, and New Zealand. Just take a look at the price of a good French or Italian bottle in your local store!

So, why travel with wine? There's a myriad of reasons to, be it to access wines that have no presence where you live, to share your experience with your friends and family or just as something to remember your trip by. Wine evokes so many emotions and memories and the wines I bought on my travels years ago really do bring a smile to my face when opened years later. Is it the velvety richness of the Argentinian Malbec in the glass, or the memory of staring up in awe at the Andes mountains and realising that the snow-capped peaks weren't clouds after all? It's hard to say, as it's all interwoven together in the glass, but I'm very glad I brought that piece of the picture back with me. Where-ever you're travelling to, I wish you bon voyage and happy drinking!

For more on our specially designed wine luggage and more detailed information on how to travel with alcohol, check out the links below: