9 Essential Books for Wine Lovers to Read!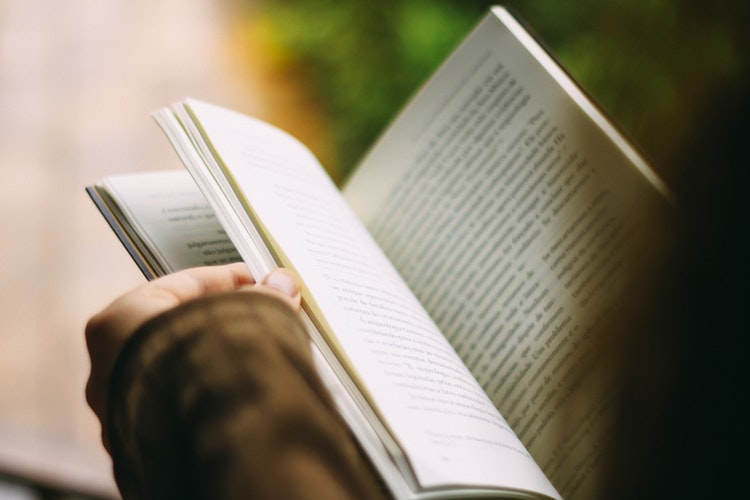 "That's the thing about books. They let you travel without moving your feet" - Jhumpa Lahiri

There's nothing quite like travel and adventure when it comes to exploring the world of wine; nothing compensates for being in the vineyard, talking to the wine-maker and seeing the sun beam down on the rows of grapes, drinking it all in. However, the world of wine is a vast, complex place and even the most famous of wine professionals haven't come close to seeing all of it! If you want to really tackle the world of wine as a whole, you're going to need some literature to help you out.

Fortunately, there's never been a better time for wine-writing; every year, new, exciting books are being published by authors across the globe. Some are specialist subjects whilst others are more general, but all work together to encapsulate the world of wine in print, bringing it to life and offering true insight from some of the worlds best wine writers and experts. Naturally, the problem comes down to choice more than anything else; if you're like us, you already have a huge 'to-read' stack somewhere that never seems to get any smaller!

We've put together our list of what we consider to be 10 essential wine books, aimed at a variety of different topics, knowledge levels and read interest. Some are geeky, some are books aimed at wine students and some are wrapped in stories. We hope you find something new to delve into it!


The World Atlas of Wine by Hugh Johnson and Jancis Robinson MW

If you're a wine student, you'll already be very familiar with this particular book! First published in 1971, The World Atlas of Wine is the definitive tome when it comes to wine geography, regional information and increasingly, statistical information on weather conditions taken from stations around the regions in question. Originally a work by Hugh Johnson, Jancis Robinson MW joined to co-author from 2003 onwards and ever edition since has been a huge improvement. Now, expect detailed information about the grapes, styles of wine, wine-making methods and of course, exquisite maps of the vineyards, as well as beautiful photographs and information about key producers. No wine lover should be without a copy of this; we're expecting the 8th Edition sometime next year! Worth waiting for.
The Oxford Companion to Wine by Jancis Robinson MW and Julia Harding MW

The second essential tome for wine students, and possibly the most read book coming up to major wine examinations, is the Oxford Companion to Wine, again by the incomparable Jancis Robinson MW and her right-hand, Julia Harding MW. This veritable encyclopedia of wine knowledge breaks down the world of wine into its tiniest fragments and enters information for each, making it easy to look into any topic in great detail. Experts, specialists and industry authorities on each subject contribute the information, leading to a book full of first-hand, updated knowledge. Not the sort of book you want to sit down and read through, but essential to have around! Jancis Robinson MW also has the online version of this available as part of a subscription to her website, which we make use of almost everyday!


The Concise Guide to Wine and Blind Tasting by Neel Burton
I don't think it's any secret that we love practicing blind tasting from time to time, and we've yet to find a book on the topic that's been as useful as Neel Burton's guide. Neel looks at the world of wine in broad strokes, isolating the most important factors contributing to wine style and taste, and shows you how to focus on that as a frame-work in order to improve your understanding of blind tasting and the world of wine as a whole. However, the 3rd edition of this book goes beyond that and also breaks down the classic regions of the world of wine in short, concise chunks, making this an invaluable study-guide and far easier reading than the books mentioned before. We read through this at least once a year and always find something new! Highly recommended.
Wine Wars by Mike Veseth
Whilst it's easy to consider wine in a vacuum of production and enjoyment, it's fascinating to dig into the commercial world around it and see how the strings are really being pulled. Which are the best selling wines in the world, and why? How is global warming really forcing the wine industry to rethink itself? How much of an impact has globalisation had in the world of wine? One of the most fascinating wine books we've read and hugely enjoyable. Anyone will find great pleasure in reading this and wine students will find first-hand examples of the wine business at work that will link their more formal studies into something more real. Take it on holiday with you!


Cork Dork by Bianca Bosker
It's not often that a wine book breaks out into the mainstream, but Bianca Bosker's 'Cork Dork' went a step further, making it onto the New York Times Bestseller list! It's not hard to see why either. Coming from a journalistic background with absolutely no wine-knowledge at all, Bianca plunged herself into the world of sommeliers, high-end collectors and wine geeks with abandon, recording every step of the way in the quirky, evocative style that helps bring these scenes to life. If you're part of the wine industry there are some very revealing truths here about how the wine world is viewed from the outside, and for those who aren't, some wonderful insights into how the world of wine really fits together and works. Most of all, it's brilliantly written and, it has to be said, one of the very few wine books where you really don't ever want to put it down!
Understanding Wine Technology by David Bird MW

Now, here's one for all the wine geeks amongst you. Viticulture and wine-making are the backbones of wine; the production process from considering how to plant a vineyard in the first place, to packaging and sending it off into the world, with everything inbetween. This is considered essential reading for high-level wine students, whether you're doing advanced courses with the Court of Master Sommeliers, the Wine and Spirit Education Trust or the Institute of the Masters of Wine. However, as more casual students we found it well laid out and easily accessible, as far as indepth scientific knowledge can be anyway, and we learnt a great deal about the basics of wine-making in a short period of time. You have to be in the mood to concentrate and learn, but there's no better book out there for it!


Grapes and Wines by Oz Clarke
Oz Clarke is one of the most respected and beloved figures in the world of wine; not many can match his broad knowledge of the world of wine, nor his unbridled enthusiasm and passion for sharing it with everyone! He's written many books over the years but his work on Grapes and Wines is something quite special. For more geeky information on wine grapes, nothing comes close to Jancis Robinson's hefty tome on the matter, but for easier access and more user-friendly descriptions, Oz Clarke has everyone beat. Detailing the major grapes of the world and a good few hundred inbetween, Oz breaks down the major styles of each grape, where it's grown and what impact that has on the resulting wine. A great introduction to the world of wine for many and an easy way to understand the major grapes of the world. An essential text for students as well!
Adventures on the Wine Route by Kermit Lynch

This is an epic adventure of one man, Kermit Lynch, and his forays into the world of wine buying. Back in the 1980s, wine was a very different beast than it is today and the industry was still in its infancy. There were very few specialist importers and those that were tended to have a small, tight customer base that really knew their stuff; nothing like the democratic approach to wine that we have today. Kermit was one of the first importers in America to really understand French wine, and to bring back some of the very best producers in that country to sell locally. 'Adventures on the Wine Route' is a memoir of that time, linked together by first-hand examples and stories of the changing wine scene, as well as some hilarious moments that could only occur in rural France. The sort of book that can make a jaded sommelier smile and rekindle the passion for wine. Original copies don't exist anymore, but finding a reprint is usually affordable and probably the best $10 you'll spend for a while!


Reading Between the Vines by Terry Theise


A little more out of the left-field now, Terry Theise approaches wine in his usual philosophical, thoughtful way, producing a work of beauty in the process. What is beauty in wine and how do we appreciate it? This goes far beyond the normal scope of wine appreciation and digs into the essence of wine and how it is valued and shared in different cultures around Europe. A real testament to artisanal producers around the world and particularly in the classic regions of France, Germany and Austria. Even for those not interested in wine, the sheer elegance of the writing and descriptions, and the spiritual approach to the world is invigorating in itself. A book for a quiet few hours alone, with a good glass of wine!

9 of our very favourite books; just writing this made us want to go and re-read them all over again! This is naturally just a snapshot of what's going on in the world of wine and we intentionally avoided focusing on regional topics in favour of more general ones, but now if you want a specialist book on the Wines of New Zealand? Rebecca Gibb MW has you covered. What's going on in Spain at the moment? Sarah Jane Evans MW is writing about it as we speak! Argentina, South Africa.... every major country and region has a dedicated author these days, and the world of wine is so much richer for it. Read, learn, share and most importantly of all, enjoy! Cheers everyone!
For more on our specially designed wine luggage and more detailed information on how to travel with alcohol, check out the links below: