Nine Piedmont Wines To Know 
Ready for a crash course in Piedmont Wines? 
Recently we've been acquainting ourselves with Northern Italy's captivating wine region of Piedmont. With its rich foods and powerful wines, Piedmont has long been a darling of the wine world. But, its been only in recent times that the land of Nebbiolo, hazelnuts, and the decadent Alba White Truffle started receiving mainstream attention. Since more every day winelovers are tasting the wines of the region we thought we'd put together a primer on Piedmont wines. From Arneis to Dolcetto, Barbera to Nebbiolo, these are wines worth exploring. 
Study time should always include tasting! 
Next week we are excited to get some quality time with many of these Piedmont wines during the Milan Expo in the Italian Makers Village. As announced last week, we are partnering with Piedmont Producer Azienda Agricola Demarie to show their wine and our travel products in Milan. In preparation we put together a list of the nine Piedmont wines to know. If you happen to be in Milan next week, come by for a taste. You can even register to win a Wine Check Luggage filled with Demarie wines. Read on for details.  
Nine Piedmont Wines To Know: 
Roero Arneis DOGC: Arneis is a primary white wine in this red dominated region. It's medium-bodied with low acidity and low aromatics. The wine's citrus, pear, green apple, and stone fruit notes pair nicely with apertif, vegetable course, and poultry. Once upon a time Arneis was blended with the more intense Nebbiolo grape to soften the mouth-drying tannins.  
Dolcetto: Dolcetto means little sweet one because of its sweet tannins. But, the wine is not sweet. This favorite regional table red rarely sees oak during winemaking and shows low acidity with bright cherry flavors. The best expressions are from Diano d'Alba and Dogliani. Rumor has it that when the boundaries were being drawn up for the Barolo zone, Diano was invited to be a part of it. They declined because they wanted to maintain focus on their prized Dolcetto. At that time they got far more money for Dolcetto than Barolo.
Barbera: At the turn of the century Barbera was listed as the third most planted grape in all of Italy; in Piedmont it is the most widely planted grape. It is also the most vigorous giving way to a great diversity in winemaking styles. Barbera is high in acidity making it a nice wine for foods, especially red meats and stronger cheeses. 
Nebbiolo: Nebbiolo is considered one of Italy's noble grapes. With its high acidity and tannin it has a beautiful balance on the palate. Nebbiolo has intense aromatics and tastes of dried petals, red fruits, and earthy tones. If you visit us next week you'll taste a Nebbiolo d'Alba from the sandier soils of the Roero, which show softer tannins. Unlike the area's other Nebbiolo-based wines (Roero Riserva, Barbaresco, and Barolo), Nebbiolo d'Alba does not require extended aging before release; they are available one year after after harvest. Try it with red meats and hard cheeses. 
Roero Riserva DOGC: Roero Riserva starts to get us into the intense, powerful reds of Piedmont. The wines are made of 100 percent of Nebbiolo with minimum aging of 20 months including six months in wood. Since the Roero area has sandier soils Roero Riserva can be enjoyed younger and at a more affordable price than Barolo or Barbaresco. These wines pair well with braised meats, wild game, and mature cheeses. 
Barbaresco DOGC: Barbaresco is also 100 percent Nebbiolo. These wines show more elegant, softer tannins largely due to lighter, more calcareous soil and a slight maritime climate. Minimum aging requirements are 26 months with nine months in wood. The latest Barbaresco vintage is 2012, which some producers are saying will be a breakthrough year. The wines are showing early approachability and harmony, making them easier to consumer young. You see, the high tannin and acidity in Nebbiolo gives it great aging potential. While it is hard to wait, they show incredible beauty after 10 years. 
Barolo DOGC: Barolo is the most powerful of these 100 percent Nebbiolo wines with a minimum aging of 38 months, 18 months in wood. Nebbiolo is named for the Italian word for fog, "nebbia", because fog settles over the vineyards in the fall. Barolo shows an extra depth in structure and complexity with savory notes like earth, tar, and truffle. They are best consumed after 10 years. 
Moscato d'Asti DOCG: Moscato d'Asti is a low-alcohol, semi-sweet sparkling wine. They make for a great dessert wine or pair well with salty aperitif foods. With medium acidity they show pear, apples, peach, and apricot flavors. A traditional pairing is Moscato with hazelnut cake.  
Birbet: Birbet is another sweet, sparkling wine that is made from the aromatic Brachetto grapes. The wine is a traditional celebration drink that often accompanies traditional desserts.  
Visit us at the event to taste these wines and register to win a mixed case in The Wine Check Luggage. We'll be shipping the winnings to one lucky winelover. If you can't make it, follow our Italian adventures on Instagram, Twitter, and Facebook. 
Find us at the Milan Expo 2015 - Italian Makers Village:
Date: Thursday, June 11 to Monday, June 15
Time: 11:00 to 24:00 (midnight)
Location: Via Tortona 32, Milan (Space 13)
How to get there:
Serviceable by subway: Green line MM2 Porta Genova or Sant'agostino
Serviceable by bus: Lines 47- 59 – 68 – 74 – 90/91
Serviceable by tram: Lines 14 – 29/30
Entrance: Free
Read More About Piedmont Wines: 
Wine Travel in Italy: Don't Miss Piedmont
4 Reasons to Visit a Winery in the Langhe
The Ultimate Guide to Piedmont Food and Wine Pairing
---
Also in Lazenne Blog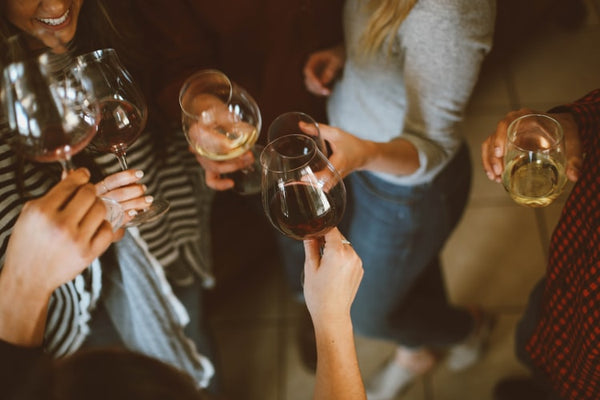 Wine is more than a product, it's an experience! People don't fall in love just because it's delicious and fun, there's usually an experience surrounding it. Did you fall in love with wine exploring the wine bars and shops of a European city? Did it happen during an event or a tasting? Perhaps as part of a holiday? Some of our favourite experiences we turn into guides to share the love around, and here are 10 of our most memorable wine experiences!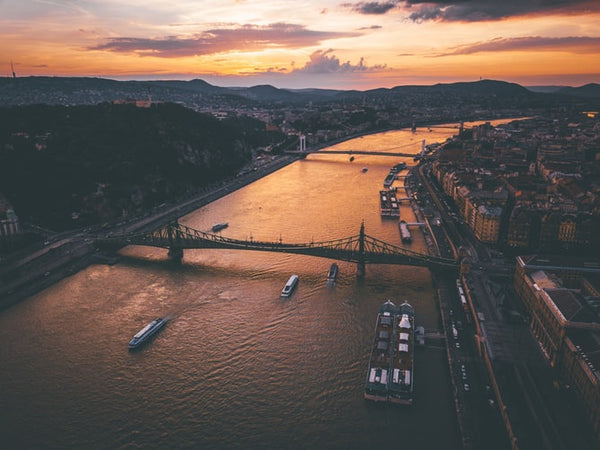 Budapest is a real jewel of central Europe; an ancient city full of incredible architecture, museums and restaurants. Did you also know that it's home to some excellent wine bars and shops, as well as so centrally located as to be within 2 hours of several Hungarian wine regions? Needless to say, we did the work for you and dug deep into the wine culture! Want to drink Hungarian wine in Budapest? Read on!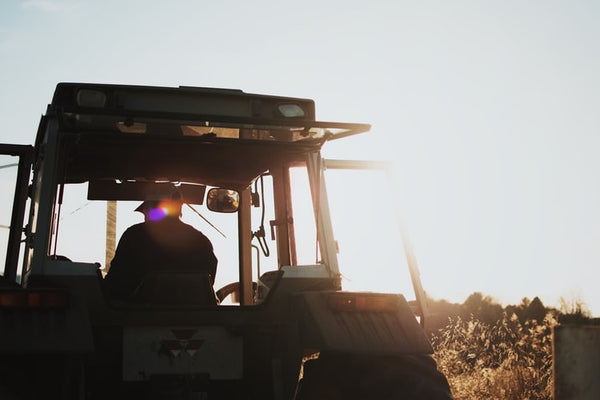 Harvest time is upon us! 2019 looks to be an excellent vintage across many European wine regions and we thought a good way to celebrate would be to look at some of the practical realities of running a harvest, and what it truly entails. If you've ever considered working a harvest before, or if you're curious as to what goes on, keep reading!