The Worlds Most Important Wine Grapes Part II - White Wine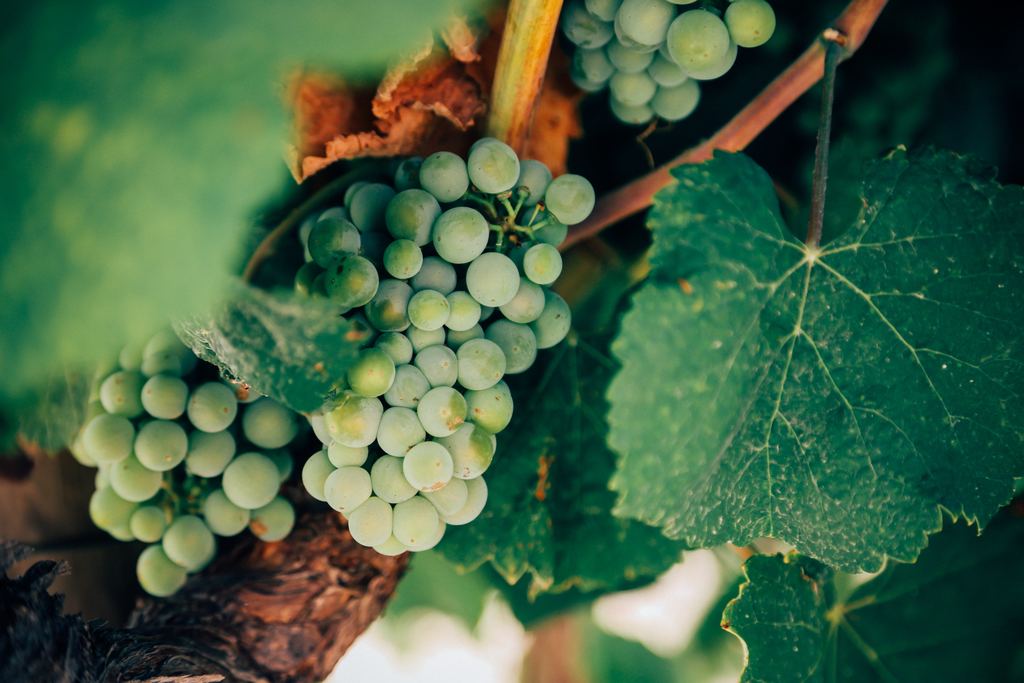 Last week we looked at the Top 5 Red Grape varieties in the world, flying around the world as we considered Cabernet Sauvignon, Merlot, Syrah, Pinot Noir and Grenache. This week, we'll be doing the same with white varieties, so make sure to read both articles to get a really comprehensive view of the great, noble grape varieties of the world!

Ah, the great white grapes of the world. Planted as broadly as red grapes, in every climate possible, the white grapes of the world are responsible for a great deal of the diversity we have in the world of wine. From crisp, tangy, aromatic Riesling to buttery, powerful Chardonnay and everything in between, there's an absolute wealth of great white wine out there. Not only that, but white grapes are responsible for a great deal of the sparkling wine productions in the world, as well as some of the greatest sweet wines imaginable. Unfortunately, they're also just as fragmented and complicated to understand, with hundreds in commercial production across the wine world. Read on and we'll try and break it down for you!

It's important to define what we mean by 'white grapes'. The world of wine is split roughly into two equal halves; black grape varieties vs white. 'White' is a little misleading as all grape varieties are green until veraison, a period just before they ripen, when most turn into a beautiful golden colour. However, when we refer to 'white' grapes, we're referring to anything that isn't dark in colour, whether it be a deep copper colour or something much lighter. Like red grapes, there are a few really important varieties that, if you get to know them well, will work well as a guide to the world of wine, as they're planted across the planet, and tend to have stylistic similarities that make it easy to navigate by. Whether you like your white wine light and zesty, or bold and mouth-coating, read on as we take a look at Chardonnay, Sauvignon Blanc, Riesling, Muscat and Pinot Gris in a little more detail!


Chardonnay

What is it? Chardonnay is the single most famous white grape variety in the world, planted absolutely everywhere you can imagine! Back in the 1970s when New World wines were taking off, wine-makers planted Chardonnay en masse for a few simple reasons; the name resonated with consumers and it's hugely versatile nature in both the vineyard and the winery. Some of the coolest climates in the world are planted with Chardonnay, producing racy, precise examples full of acidity and mineral influences. Then head to the baking plains of Mendoza in Argentina, or Barossa Valley in Australia and guess what you'll find? Chardonnay.

What does it taste like? Chardonnay is so malleable, it's hard to define a single set of flavours for it, and much depends on the climate it was grown in. Cool climate Chardonnay is often bursting with fresh aromas of citrus fruits, green apples and acacia, whilst warmer vineyards tends towards ripe apricots, mango and pineapple. Then, into the winery! Chardonnay is often oak fermented and/or aged, giving notes of smoke, vanilla and butterscotch. The harsh, malic acid in the grapes is usually allowed to mellow into the softer lactic acid, with the pleasant side-effect of a creamy, buttery sensation and smell. The very best examples are some of the most profound white wines in the world, often with prices to match their reputation!

What should I look out for? As with most noble grapes in New World countries, Chardonnay tends to take pride of place on the label. However, not all regions are equal in their ability to produce world-class wines, so keep an eye out for the following regions alongside the grape: Margaret River and Yarra Valley (Australia) Carneros (United States) Hemel-en-Aarde (South Africa) Casablanca Valley (Chile) and Gisbourne (New Zealand)

Within the Old World, Chardonnay makes itself at home in Burgundy, with a plethora of famous names to choose from. The Grand Crus of Montrachet, Batard Montrachet and Chevalier Montrachet are considered to be the apogee of Chardonnay as a grape variety, and potentially the most sought after white wines in the world. Keep an eye out for Chablis of every stripe, Puligny-Montrachet, Chassagne-Montrachet, Meursault and the Macon for a variety of different styles, respectively moving from lean and mineral towards softer and more buttery.

Did you know? Due to the overproduction of cheap, sweetish Chardonnay in the 1990's, a consumer movement called ABC 'Anything but Chardonnay' became popular overnight. However, many of these wine lovers were still smitten by good bottles of Chablis, purely because they didn't know it's also made from Chardonnay! Stylistically pliable indeed!


Sauvignon Blanc

What is it? Sauvignon Blanc is one of the most characteristic, most unmistakable white wines in the world. Unlike Chardonnay, Sauvignon Blanc depends a lot more on the grape itself, and a lot less on where it's grown. Before the 1970s, no-one really drank much of it unless it was blended into white Bordeaux, with only the savviest of wine drinkers aware of Sancerre and Pouilly-Fume, but how that changed. New Zealand was the catalyst for this revolution and is arguably the benchmark style for the rest of the world now; zesty, hugely aromatic and always refreshing. A love-it-or-hate it grape, with far more fans than detractors and a range of styles across the world! What's not to love?

What does it taste like? This is where we can be a little more confident, because Sauvignon Blanc shares stylistic similarities regardless of where you grow it. It's also one of the reasons why not everyone loves it; Sauvignon Blanc is unashamedly bold in character. There's always a strong citric element to the wines, from freshly sliced limes to lemon and grapefruit, and a strong herbal element that so strongly reminds us of nettles and green peppers. On the riper end of the spectrum, Sauvignon Blanc can have a strong apricot and melon character, whilst the rasping, mineral characters of Sauvignon Blanc grown in the Loire Valley reference it's cooler climate strongly. Yet for all this, those citric and herbal elements will be present throughout, along with a streak of refreshing acidity that just begs to be paired with fresh, delicious food!

What should I look out for? Sauvignon Blanc isn't as widely grown as all white grapes, and often you can find it in blends as often as you can as a varietal wine. The regions credited with producing the best Sauvignon Blanc in the New World are: Marlborough (New Zealand), Margaret River (Australia), Napa Valley (USA), Constantia (South Africa) and the Casablanca and San Antonio Valleys (Chile).

In the Old World, Sauvignon Blanc seems to excel primarily in France, particularly in the cooler regions of the Loire Valley and Bordeaux. In Bordeaux, look out for wines from Pessac-Leognan and Graves, most of which have a small amount of Semillon blended in to add some weight and texture. The top appellations must surely be Sancerre and Pouilly-Fume, however, where the focus is much less on the clear-cut flavours of Sauvignon Blanc, but more how it expresses the soil and climate its grown in. There are some superlative wines also being made in Germany and northern Italy to keep an eye out for, although they don't tend to be commonly available.

Did you know? The most common Sauvignon Blanc and food pairing is a wine from Sancerre or Pouilly Fume and a sharp goats cheese known as Crottin. The acidity of the wine cuts through the fat of the cheese, whilst the zesty flavours enhance the strong umami sensation of the cheese. A match made in heaven!


Riesling

What is it? If Cabernet Sauvignon is the King of red grapes, Riesling is surely the Queen of the whites! Nicknamed 'Darling of the Sommeliers', this versatile, aromatic variety does seem to constantly be underestimated around the world, despite the fact it produces some of the worlds most outstanding white and sweet wines. One of its barriers to success is that it can only really achieve greatness in specific sites around the world, notably in Germany, Austria, France and parts of the New World. As a result, not a lot of the really good stuff is made and at the bottom end, it's often produced as a simple, sweet wine without a great deal of personality. It really pays to seek out the better wines and they really don't cost a fortune either!

What does it taste like? Riesling, for all its stylistic variations, is both aromatic and immensely refreshing in all its formats, regardless of whether it's bone-dry or unctuously sweet. Fresh peach and apple fruits are common, and whether it's floral, spicy, earthy or tropical largely depends on the climate and soil it was grown on. Expect spine-tingling acidity, particularly in drier wines that don't have much residual sugar to balance it out. On that note – don't be afraid of sugar in your Riesling! The acidity matches it well and creates a thrilling tension between the two. Some of the greatest Riesling wines are sweeter than dessert wines, yet you'd never know it when you taste them.

What should I look out for? Due to the important of site and climate for Riesling, this is particularly important. There aren't many locations in the New World that can match Europe when it comes to Riesling, but the best examples hail from Clare Valley and Eden Valley (Australia), Central Otago (New Zealand), Niagara Peninsula (Canada), Finger Lakes and Washington State (USA).

Sorry, New World, but Riesling really comes to life in Europe, with Germany and Austria in particular dominating proceedings. From the steep, winding banks of the Mosel Valley come the most remarkable expressions, all lemon-sherbert, slate and piercing acidity. Drier expressions are to be found further to the East, where the Rheingau, Rheinhessen, Pfalz and the Nahe come into their own. Then for a full bodied, less delicate style, consider the steely, mineral wines of Alsace or the ripe-fruited Rieslings of the Wachau, Kamptal and Kremstal in Austria.

Did you know? Riesling is one of the longest lived white wines in the world, owing to its remarkable acidity which helps keep the wine vibrant, alive and interesting as it ages. It's not uncommon for the best German Rieslings to be singing past the age of 30 years old!


Muscat

What is it? Muscat is one of the worlds oldest grape varieties, with evidence suggesting that it may even be the father of many grape varieties we know and love today. As a result of this long history, Muscat is a particularly complicated grape to pin down as there are various mutations and types, the three most common being: Muscat Blanc a Petits Grains, Muscat of Alexandria and Muscat Ottonel. It's a distinctively Mediterranean grape variety, planted by the sea-faring Phoenicians and further encouraged by the Greeks, who valued Muscat for its heady perfume and variable styles. Dry, medium or sweet, Muscat can do it all.

What does it taste like? Muscat is a beautifully aromatic grape variety, so before you even consider taking a sip, make sure to enjoy the inviting aromas lifting out of your glass. When it's young, Muscat has a gorgeous, floral and orange character to it, often with noticeable residual sugar which may account for the grapes current lack of popularity. With age, Muscat deepens drastically in colour, and some of the most famous examples in the world spend many years in barrel, giving the wine a flavour of caramel, figs, chocolate and coffee. The only concern Muscat has is a generally lower level of acidity, meaning that food pairings have to be carefully chosen; dessert is usually a good choice!

What should I look out for? Top-end Muscat is a tricky wine to find, as even within classic wine regions it rarely dominates, and within the New World it only has a handful of wineries making top quality examples. Australia has made a reputation for itself in producing unctuously sweet, powerful, ageworthy Muscat in Rutherglen and Glenrowan, whilst in South Africa most of the best examples come from around Constantia. There are some excellent examples in Washington State in the US, but once again, the Old World has the edge.

Within Europe, France is certainly on top when it comes to high quality Muscat. In Alsace, Muscat takes pride of place as one of the 4 noble grape varieties, making wines from bone-dry to deliciously sweet, often with the ability to age for several years. Don't forget some of the Vin Doux Naturels either, like Muscat de Beaumes de Venise, or Muscat de St Jean de Minervois. Top examples can also be found in Spain and Portugal, including the utterly brilliant examples from Jose Maria da Fonseca near Lisbon.
If you're planning a wine trip to Lisbon, be sure to read our guide before you go!

Did you know? Muscat may actually be the oldest commercial grape variety we know of, with various pieces of history pointing to the fact that it was widely transported by the Greeks, and was probably introduced to European countries long before any other grapes we still grow today!


Pinot Gris

What is it? Pinot Gris is one of the worlds most popular white grape varieties, whether it goes by Pinot Gris, Grauburgunder in Germany or its most widely known alias, Pinot Grigio. Unsurprisingly, Pinot Gris is planted all across the world and comes in a variety of different styles, from bland and watery all the way through to rich, spicy and decadent. The problem arises in that it's very easy to grow, yields well and as a result, is often used to produce some of the worlds most boring wines. Yet, in the hands of a quality minded producer, Pinot Gris can shine both as a dry or a sweet white wine.

What does it taste like? Pinot Gris is a characteristic grape, providing you keep yields low and allow the grape to do the talking. In the Italian style of Pinot Grigio, it tends to be crisper in style, with flavours of apples, pear and light spicy notes, making it a hugely popular style for casual drinking. As Pinot Gris in Alsace and Germany, higher levels of ripeness lead to a much bolder fruit profile, honey and musk flavours, often with a significant amount of residual sugar. The beauty of Pinot Gris is that it's nearly always soft, easy to drink and yet still refreshing; little wonder it's so popular!

What should I look out for? Pinot Gris is increasingly celebrated in New World countries, and some of the best examples come from regions that have only recently focused on the grape. Keep an eye out for Pinot Gris from Oregon (USA) Central Otago and Marlborough (New Zealand) and British Columbia (Canada).

In the Old World, Pinot Gris makes its home in Alsace, one of France's driest wine regions, ripening slowly over the summer months to produce its most famous styles. Across the river in Baden, Germany, similar wines are produced as either Grauburgunder (Dry Pinot Gris) or Rulander (Sweet). Italy is the second home of Pinot Gris, known here as Pinot Grigio, so look out for wines from Veneto. Some of those with extended skin contact have opened up a potential new future, chewy style for this wonderful grape!

Did you know? Pinot Gris is just another part of the Pinot family: Pinot Noir, Pinot Blanc, Pinot Meunier, etc. The Pinot family likely started as an individual grape that mutated over the years, to the point where instead of being considered clones, we now consider them as various separate varieties. 

So, there we have it, 5 international white grapes varieties to round off our exploration of the worlds top 10 most important grapes! As with the reds, whilst there's still so much more to explore, understanding and identifying the Big 5 is a great way to start categorising the world of wine personally, try new expressions from different parts of the world and start to expand your vinous horizons. So grab a glass of something new, whether it be Australian Riesling, South African Sauvignon Blanc or Alsatian Pinot Gris, and give it a try! Cheers!
Once you've found the right wine and want to get it home safely, make sure you do it properly! Check out the information on our specially designed wine luggage below: