The Best Wine Shops in Europe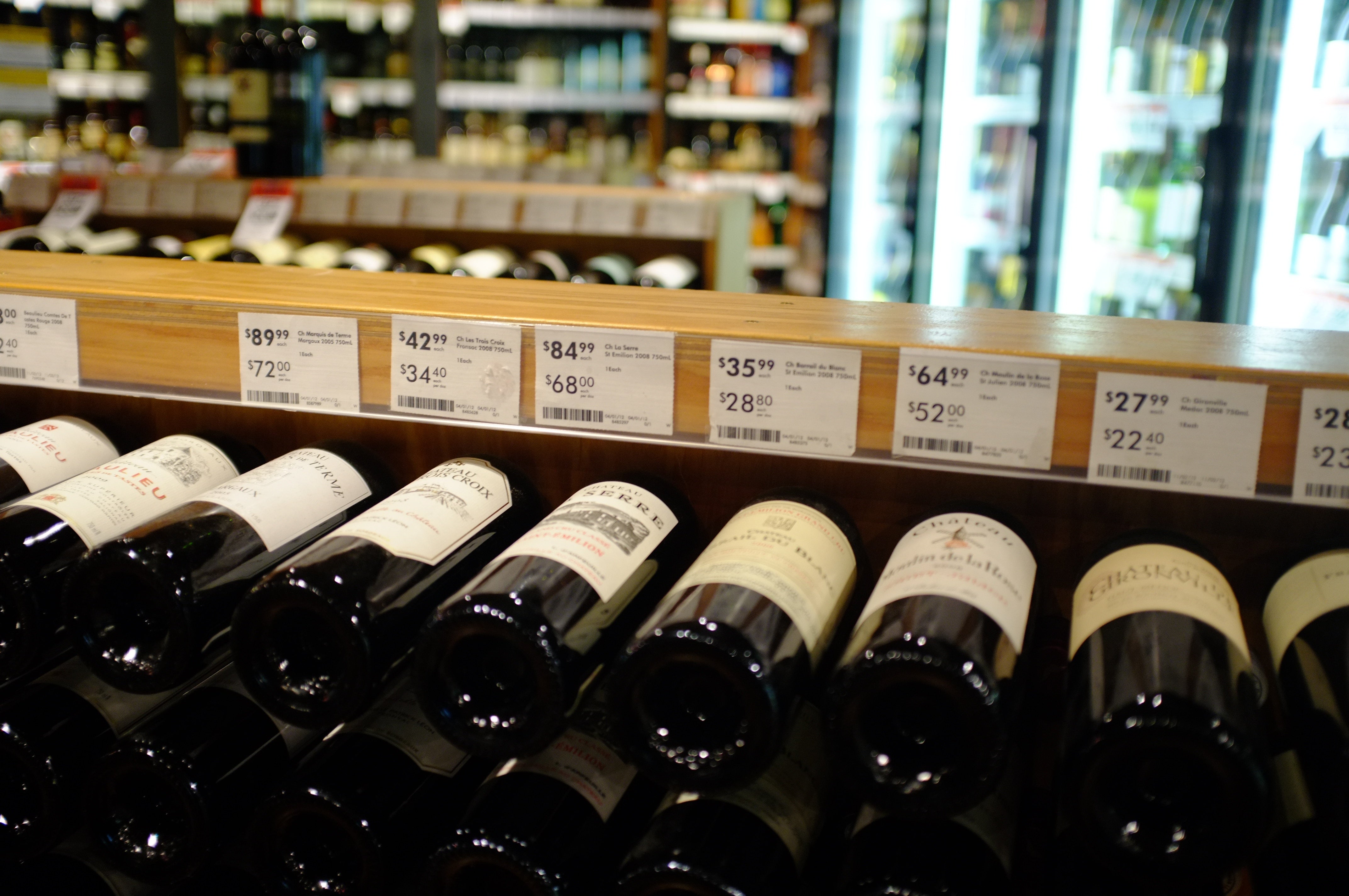 Going into a good wine shop is akin to going inside a venerable, old library; it simply inspires a sort of quiet respect. For wine lovers, it's easy to lose an hour or two in a really good wine shop, simply wandering around, poking into dark corners and marvelling at the selection. We've lost track of the amount of times going into a shop has led us to a new discovery, and a strong desire for more disposable income! Sadly, as internet sales boom and high street rents get increasingly more expensive, classic wine shops become harder and harder to find.

So, what makes a good wine shop? Selection is undoubtedly a part of it, preferably with some oddities and older vintages of wines that couldn't be found elsewhere. Quality service, whether that be to point us in the right direction or, on occasion, to leave us in quiet contemplation as we browse to our hearts content. Then lastly, that intangible quality of a good wine shop that simply draws you in and makes you want to spend the rest of the day there. If you leave having bought some excellent wine but knowing you could have bought a lot more, you're in the right place! Trying to pick a top list of wine shops is an incredibly difficult task, but we're going to give it a go regardless. If you're looking for somewhere special to find that next bottle, read on!


Garrafeira do Carmo 
R. do Carmo, 17, Porto
Garrafeira do Carmo is Porto's most impressive wine shop, nicknamed 'Porto's Wine Cathedral', and has been since it first opened in 1990. Needless to say, Port is a speciality here and their array of Vintage Port in particular is quite staggering; if you want to purchase vintages as far back as 1834, this is where you need to come! The staff knowledge on this front as well, is beyond compare and it's so easy to find a special bottle as a result. Don't forget; Port is a wonderful gift and is a wine that lasts for decades when built to last and from a good vintage!

There's also a solid selection of wine from around the rest of Portugal and the personal service is second to none. Looking for a small, quality producer from Bairrada? You've come to the right place. Want to see what's going on in Vinho Verde beyond the affordable, slightly spritzy white wines? Right again! It's impossible to pass through Porto without spending a good hour here, wandering around the charming store and poking into the dark corners, searching for hidden gems.


Hedonism Wine
3-7 Davies St, London
Hedonism Wine – the clue is very much in the name; pure, sensual indulgence! Welcome to Mayfair, home to surely London's most striking, unforgettable wine store. Opened by Evgeny Chichvarkin in 2012, it almost feels a little unfair to call this a wine shop, as wine temple is surely more fitting, with over 3,500 different wines to choose from, the vast majority of which are proudly displayed on their shelves. This isn't the sort of shop you'll find yourself running in to grab a bottle on the way home, as the prices start from £15 and soar into the stratosphere. As wine geeks, there's something quite giddy about standing in a store where an entire wall is dedicated to Chateau Yquem, where we can fondle a bottle of 1982 1st Growth Bordeaux (Don't drop it, whatever you do!) and sample some very special wines via enomatic machines.

It really isn't all just expensive wines and bling, however, and the last time we were visiting, we were treated with the same respect as the gentleman ahead of us, who was buying considerably more in terms of value. They have a broad selection of wines between £20 and £40, and cover more ground than perhaps any other wine store in London, including some real gems from Spain, Australia, Italy and Argentina, as well as the traditional classics. Take your time, wander around and enjoy the ambience, lifted by the excellent music selection played on vinyl. A luxurious experience indeed! 


Antic Wine
18 Rue du Bœuf, 69005, Lyon

Bold statement incoming; Antic Wine Shop is one of the very best in the entire world. There, we said it. Located just off the Saone River, this hidden treasure is ran by Georges, one of the most passionate, friendly people we've had the pleasure of meeting in the wine industry. As well as wines by the glass upstairs and some small, tasty morsels to snack on, the real treasure is beneath your feet. Deep down into the dusty cellars you go, full of incredibly Burgundy, Rhone, Champagne, Bordeaux and others, often with some serious age and perfect provenance. Yet, much like many of the great wine shops of the world, it isn't all about super expensive wines and older vintages from top producers of regions like Crozes-Hermitage, Marsannay and the lesser-known Chateaux of Bordeaux all hit the spot!

If you follow any social media accounts of the top sommeliers of the world, we can guarantee that at some point, they've gotten giddy and excited at the prospect of visiting Antic! If you're looking for a special bottle of wine whilst you're in Lyon, this is the place to go. We're certain we're breaking some sort of industry code by revealing it to you!


Vila Viniteca
Carrer dels Agullers, 7, Barcelona

Vila Viniteca is Barcelona's 'Aladdins Cave' of wine. The biggest distributor in Catalunya, Vila Viniteca bases their flagship store close to Santa Maria del Mar in the Born district, and what a wine shop it is! Ceiling to floor, this is packed with quality wine from Spain and the rest of the world. Not only that but they also organise tastings and events, as well as having a sister shop across the street, specialising in top quality Spanish and Catalan food. One of our favourite elements of Vila Viniteca, whilst presumably frustrating to many others, is that their online list is much smaller than their actual stock and so there are still bargains and gems to be found lurking in the corners. Fortune favours the curious, in this case!

No self-respecting wine lover would visit Barcelona without paying a visit here. Here's a tip for you: ask to visit their storeroom in the back of the shop. That's where the real treasures are to be found! 


Garrafeira Nacional
Rua de Santa Justa 18, Lisbon

Garrafeira isn't just the best wine shop in Lisbon, it's the best wine shop in Portugal. Established in 1927 and stocking an awe-inspiring selection of wines from across the world, the heart of their selection is, as you might expect, Portuguese wine of every stripe, from every corner of the country. How many wine shops can you expect to stroll into and find quality wine from the 1960's and 1970's? Not only that, but they have an array of excellent New World wines, Cognacs, Whisky and even an entire section dedicated to Champagne. Every time we visit, we end up losing track of the time and wander around wide eyed, like children at Disney Land. We're particularly proud that Garrafeira Nacional stocks the Lazenne Wine-Check, allowing visitors to transport these vinous gems back home safely, to be treasured and shared at some future point. This is a must-visit for any wine-lover visiting Lisbon!


Berry Brothers and Rudd
63 Pall Mall, St. James's, London
Stepping into the doors of Berry Brothers and Rudd is a little bit like going back in time, in the best possible way. Britain's oldest wine merchants, they've owned and ran their flagship store in St James since 1698, always with a view to the best service possible, and always with an eye on the future. Until recently, you never saw a bottle of wine in this iconic shop, you simply sat down and discussed your needs with the highly trained staff, who saw to it that you would get exactly what you were looking for. They boast 6 team members who are Masters of Wine, the highest of any store in Britain, and pride themselves on their incredible selection of 4,000 wines from across the world, specialising in the classics of France.

Don't be daunted when you step into the shop; despite the very high prices on some of the luxurious bottles they sell, Berry Brothers and Rudd are increasingly supplying some excellent quality wine at all price points. Better yet, they now keep at least 250 options in the shop itself for casual browsing, and the friendly staff are always happy to help. A venerable institution and one that has survived the winds of change more than a few times; customer service, a high quality selection and impeccable attention to detail has stood this family in good stead for over 300 years of trading! For more information, make sure to visit Berry Brothers and Rudd online.


Enoteca Costantini
Piazza Cavour, 16, Rome
Rome isn't as well known for its wine outlets as other major Italian cities, but that doesn't mean to say there isn't something quite special here! Opened in 1972, this wine shop has since become an emblem in the city, with thousands of bottles of wines and spirits stored safely away in their impressive cellar. If you want to find an Italian wine here from a specific producer, there's a good chance it's stocked in Enoteca Costantini! Make sure you give yourself plenty of time to wander around, as once you've wrapped your head around the elegant entrance and shop, there's a huge, 800m2 cellar to explore beyond it. Truly a winelovers paradise in Rome. Enoteca Costantini


Lavinia
Calle de José Ortega y Gasset, 16, Madrid

Barcelona has Vila Viniteca, Madrid has Lavinia. Right in the heart of the Salamanca neighbourhood of Madrid, you'll find this beautiful, modern wine shop, complete. Not only is it a wonderful wine shop, with a huge number of references from across the country, but there are also enomatic machines dispensing small quantities of wine to taste, regularly organised wine tastings and even a restaurant attached, should you want to settle down for a few hours. The staff are attentive and helpful, so should you feel lost with their vast selection, they'll be on hand to help you find your way to a delicious bottle of something. 
Legrand Filles et Fils
1 Rue de la Banque, 75002, Paris

Legrand Filles et Fils is the iconic wine-shop of Paris, based in Galerie Vivienne and serving wine to the local community since 1880. Their selection of French wine is enormous, carefully selected and very fairly priced, making this one of our must-visits every time we find ourselves in Paris. Since 2002, they've also added on a chic new wine bar, which allows them to serve a small portion of the wines that they sell, along with some tasty snacks and nibbles. It's worth mentioning that, although there are busier, more popular bars in the city, very few invest in beautiful glasses and decanters in the way that Legrand Caves have, making every sip a joy! If you have to visit one shop whilst you're here, make it this one! 
There you have it; a selection of the very best wine shops that Europe has to offer, and we could have easily doubled this list! We hope you find it useful and who knows, perhaps we'll see you in a dark corner of one of them someday! Cheers to that!
For more on our specially designed wine luggage and more detailed information on how to travel with alcohol, check out the links below: