Our Top 10 Unmissable Portuguese Food and Wine Pairings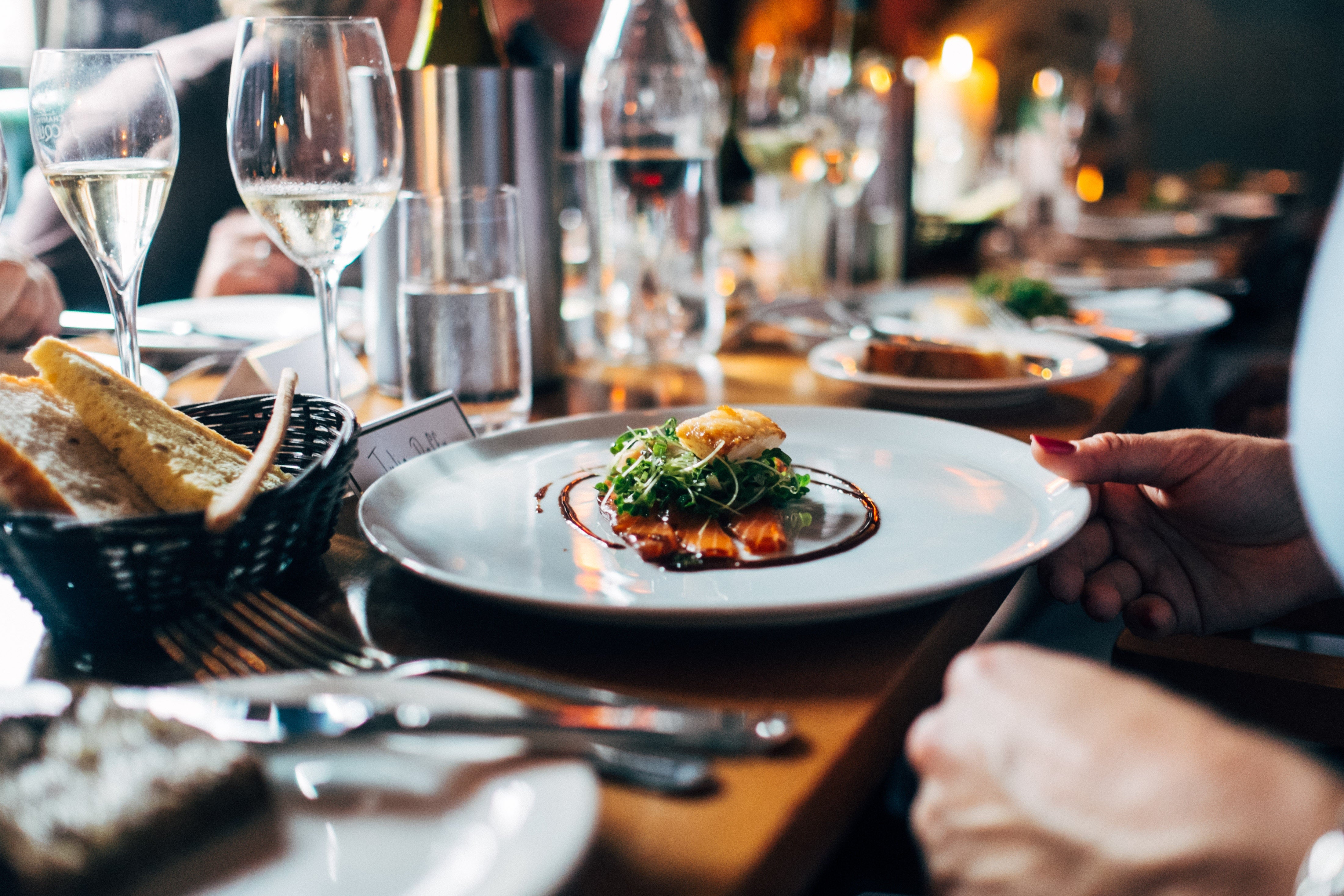 As you probably know by now, we're big fans of Portugal! Whether you're visiting either of her major cities, Lisbon or Porto, we've created guides to help you experience the wine culture there to the fullest. One thing we haven't touched on is something integral to Portuguese culture; the food and most importantly, what to drink with it! Portugal has a remarkably diverse diet for such a small country, having adopted many exotic herbs, spices and foods from around the world throughout its history. Portugal combines the best of the Atlantic Ocean with strong Mediterranean influences and the aforementioned variety of spices, chilies and herbs from the rest of the world. Better yet, Portuguese people love to eat! So whether you're visiting Portugal itself or trying to recreate something you tried on holiday, read on for some advice on which wines will bring out the best in the dish.

Visiting Porto? Make sure to read our Essential Wine Guide to Exploring Porto and the Douro Valley

Visiting Lisbon? Make sure to read our Essential Wine Guide to Discovering Portuguese Wine in Lisbon
Portuguese Seafood and Wine Pairings
Portugal, as its geography would suggest, is a sea-faring nation and home to some of the freshest, most delicious seafood in Europe. With the Atlantic ocean lapping her shores, there's a huge variety of fish and seafood brought in daily and Portugal has the highest consumption of fish per capita of any European country. Whether it's as rustic as outdoor barbecues, grilling fish on the city streets or a skillfully constructed seafood dish in a Michelin starred restaurant, you're unlikely to go far wrong with seafood in Portugal! The question is, what to pair with it? We're going to take a look at 3 famous Portuguese seafood dishes and propose a wine for each:
The Dish: Bacalhau

The most consumed fish in Portugal is without a doubt, cod and it's said there that are 365 different ways to cook it; one for every day of the year. Bacalhau is specifically salted cod and appears everywhere across Portugal, in a variety of different forms. Historically it was an important food source for the country as fishing far predates refrigeration technologies, so recipes have evolved around it! Whether you're eating it cooked with chickpeas, as a fried fritter or straight-up with potatoes and salad, this is an integral part of day-to-day culinary life in Portugal.
The Wine: Encruzado

Whilst a medium-bodied red would work, we find that the naturally higher acids in white varieties is a nice match with the inherent saltiness of the dish, yet we also need some body. Time to head to the Dão region of Portugal, where Encruzado, one of the countries great, indigenous white varieties makes itself at home. The lovely creamy, tropical flavours are supported by naturally high levels of acidity and there's enough weight and power here to stand up to something like Bacalhau with root vegetables. A delicious pairing and well worth trying! Consider the excellent, pure-fruited expression from Casa de Mouraz as a good introduction to the wine.


The Dish: Arroz de Tamboril
Tamboril is Portuguese for monk fish and whilst it might not be as widely consumed as cod, there's still a huge amount of dishes all along the coast that serve it in a variety of fashions. A common dish is 'arroz de tamboril', where the delicate, flaky fish is cooked in tomato, laurel, garlic and rice to become a delicious, risotto style dish, often complete with delicious prawns and other seafood. Rustic cooking at its best!
The Wine: Vinho Verde Alvarinho

For delicate yet complex dishes like this you want a wine that doesn't overshadow or overpower the fish. Vinho Verde in the north of Portugal is famous for producing refreshing, high-acid white wines from a variety of grape varieties, the most prized of all being Alvarinho. The Moncão sub-region of Vinho Verde produces the very best Alvarinho of all, grown on slatey, granitic soils and full of pure citrus fruits, white flowers and just a subtle touch of honey. For the very best, look out for any bottling by Adega Soalheiro.


The Dish: Grilled Fish
We're going to go out on a limb here and say that no-one grills fish quite like the Portuguese Centuries of smoking, cooking and barbecuing fish have given them an expertise that can elevate a simple idea to something quite delicious indeed. The technique they've perfected is 'Grelhado na Brasa' or 'Cooked over hot embers'. This allows the fish to cook perfectly without drying out, and creates a crunchy texture on the surface of the skin. Wander down the streets of Porto and it won't be long before you come across someone cooking incredibly fresh sardines, mackerel or other small fish out in the open.
The Wine: Arinto

Arinto is a versatile, indigenous white grape variety that finds itself in almost every Portuguese wine producing region. The beauty of the grape is that even in hot climates, it retains its acidity and is always a refreshing, citrus-filled drink, perfect for hot summer days. For a dish as simple and delicious as grilled fish, it's ideal; it'll wash down the charred, succulent fish without ever dominating the flavours, allowing for all that smoky goodness to take the lead. Even if you serve your fish with lemon, the naturally high acidity of the grape will be more than a match for it. Whilst it's grown throughout the country, if you want a really high quality example, look out for the varietal wine by Quinta de Chocapalha.
Portuguese Meat Dishes and Wine Pairings
Further inland from the Atlantic Ocean and Portugal starts to showcase it's earthier side of the dinner table. Historically speaking, meat dishes were often the privilege of the ruling classes and as a result, like so many European countries, the now famous meat-dishes were composed of the 'lesser' cuts of meat, fashioned with loving care into something completely delicious. Nowadays these limitations are mostly down to the chefs imagination and there's a bounty of delicious meat dishes to try, and of course, wines to bring out the very best in them. Here are our 3 favourite with wine pairing suggestions to boot:
The Dish: Wild Boar Stew
Wild Boar roam free across the north of Portugal, often causing substantial damage to agricultural lands and vineyards as they forage for food. Despite this, they're a protected species and hunting licences are granted very rarely, often for as little as 3-4 days of the month. Assuming you can find the meat, this peasants dish is absolutely delicious and very specific to the north of the country, particularly around the Douro Valley. I suppose you don't even have to ask what we're going to pair with it!
The Wine: Red Douro Blends

Despite the Douro Valley being so famous for Port production, there's something of a renaissance for dry wines, both red and white, often referred to as 'Douro' wines. Typically produced in the furthest reaches of the valley, protected by a mountain range and just across the border from Spain, these are some of Portugal's best and boldest, with rich, powerful flavours and robust tannins; a perfect pairing for such a meaty dish. There are plenty of high quality producers in the Douro Valley, but keep an eye out for the red wines of Quinta Nova; a superb estate in the Douro Valley.


The Dish: Porco Preto Sausages
Whilst Spain makes more of a deal out of their Iberian ham, the clue is in the name and these wonderful little black pigs are also to be found in Portugal, raised in much the same way! This meat is often used to make high quality cured sausages, which is a delicious way to start a meal in Portugal. Smoky, rich and nutty – you'll definitely want a glass of something medium-bodied and refreshing to wash this down!
The Wine: Baga

Baga is one of Portugal's most interesting quality grape varieties, mainly grown in Bairrada and the Dão regions of Portugal. Deeply coloured, high in acidity and full of firm tannins, this is a wine for anyone who loves Nebbiolo, Pinot Noir or Greek Xinomavro. Better yet, those firm tannins will be softened by the sausage and the refreshing acidity will elevate those lovely dark cherry and herbal flavours. Many of Portugal's finest winemakers are trying their hand with Baga, but we recommend you try and find the wines of Quinta de Baixo, owned and operated by the Niepoort family.
The Dish: Posta Mirandesa
Every country has a steak of some sort, and Portugal is no different. Posta Mirandesa is Portugal's answer to a chateaubriand, so named because the meat comes from Portugal's famous Mirandesa cows. Roasted over a roaring, open fire, studded with sea salt and served with baby potatoes and butter... we're getting hungry just thinking about it!
The Wine: Castelão

Another of Portugal's indigenous grape varieties and actually, one of its most planted. Castelão is dotted all around the country, yet finds its ultimate expression in the Sétubal Peninsula, where it ripens fully to express lovely red fruits, spice and floral aromas. Arguably the greatest producer of Castelão is José Maria da Fonseca, who has the exclusive rights to name the grape Periquita. The perfect foil for your delicious cut of Portugese beef!
Portuguese Desserts and Wine Pairings

Dessert is a big deal in Portugal and tends to take the form of a small pastry of some sort. Historically, these pastries started life as so many goods did; in the monasteries and convents of the countries, as a way for monks and nuns to generate additional income. In modern day Portugal, there are hundreds of variations on these famous themes and no meal is complete without something sweet to finish. It's also a great opportunity to have a look at a couple of Portugal's famous sweet and fortified wines. If you have a sweet-tooth, read on!


The Dish: Queijo da Serra

Queijo da Serra is a famous Portuguese cheese made in the mountains of Serra da Estrela, typically produced by local shepherds and almost always produced in small quantities. This is partly as the cheese is hand-made and the result is a soft, almost spreadable, delicious sheeps cheese. Rich and almost smokey in character, this is a perfect way to finish a savoury meal, particularly when paired with the right wine...
The Wine: Vintage Port
Vintage Port is the crown jewel of all Port shippers in the Douro Valley; their highest expression and only produced in certain years, when the weather conditions are just right. Structured, powerful and long-lived, this is a hard wine to pair with a lot of desserts as it simply overpowers them, but it works beautifully well with Queijo da Serra, bringing out the best in both. Taylot's Vintage Port is out personal favourite, and a good wine to stock up on for the years ahead!
The Dish: Bolo Rei
Quite literally "King Cake", this is a delicious Portuguese dessert that's traditionally eaten over Christmas, actually shaped in the style of a crown. Soft, sweet dough is embedded with dried fruits, nuts and baked until crunchy. A lovely tradition in Portuguese families is to hide a small token in the cake somewhere, and whoever finds it has to either make or buy the cake the following year!
The Wine: Moscatel de Setubal

With a sweet, crunchy dessert like Bolo Rei you want to drink something that brings out the fruity character, without overpowering the dish itself. Moscatel de Setubal is perfect for this; tangy and sweet with lovely flavours of apricots, nectarines and honey. Make sure you look for a younger bottle as they can get quite smokey, dark and nutty with age; delicious but not quite right for Bolo Rei!


The Dish: Pastel de Nata

Pastel de Nata is undoubtedly Portugal's most famous dessert; small, egg-custard tarts in filo dough that are best devoured as soon as they leave the oven, after being sprinkled with a touch of cinnamon and sugar. You'll find these all across Portugal and most bakeries and coffee shops will have trays of them lined up for you. Which brings us to the perfect pairing...


The Drink: Coffee

As much as we enjoy food and wine pairing, sometimes it pays to accept a more natural combination. A strong, hot coffee with a small dish of Pastel de Nata in Portugal is one of lifes truly great pleasures. Grab a spot at the closest cafe, dig in and watch the world go by...bliss.

Where-ever you find yourself in this wonderful country, we hope you enjoy the trip. Don't forget to read our guides on both Lisbon and Portugal and if you're a wine-lover, make sure you bring your Wine Check with you to safely transport your favourites home! Boa Viagem!
For more on our specially designed wine luggage and more detailed information on how to travel with alcohol, check out the links below: