Five Essential Tips for a Top Tasting Room Experience
What's not to love about visiting vineyards on your holiday? 
Let's face it; the majority of Europe's wine regions are located in some of the world's most picturesque corners. Vineyards go hand in hand with great food and scenery.
All the ingredients of a perfect holiday!
When it comes to sampling the local drop, don't forget these few essential tips to make the most of your tasting room experience:
Book appointments
If you're from the US or Australia, you may well be used to turning up to tasting rooms unannounced,  not a problem since most vineyards in these parts of the world keep something of normal business hours. In many European vineyards, however, this is simply not the case. Smaller (often family) operations mean that most winery staff wear numerous hats. Don't be surprised if the person welcoming you into the cellar is in fact the person responsible for creating the wine in the first place. To ensure that someone will be there to welcome you, and not amongst the vines or in the cellar, it definitely pays to call a few days in advance to book a tasting room appointment.
Go easy on the perfume
There's nothing worse than trying to appreciate the "nose" of a wine, only to find that your own nose is distracted by the Chanel Number 5 being worn by one of the members of your party. Yes, your usual spray of perfume or cologne that you apply each morning could very easily overpower the delicate aromas of the wines you (and those around you) are attempting to appreciate. It's a fairly easy mantra to remember: let the wines be the only aromas you smell throughout the day.
Become friends with le crachoir
Now, we don't mean to be a party pooper, but let's face it. When you spend all day tasting wine, there's a fair chance you may end up a little tipsy by the end of it. Which is not necessarily a bad thing, until you start reaching for full bottles across the tasting bar – believe us, we've witnessed such a sight first-hand! Instead, we'd recommend familiarizing yourself with the location of the spittoon (le crachoir in French) and making use of it. Your palate will remain much fresher for it, not to mention your mind and body the next day!
A souvenir to remember
You know that $400 bottle of rare Bordeaux or Rioja that you're saving to buy at your local bottle shop to celebrate your next special occasion? Guess what? Now's your chance to purchase a bottle direct from the vineyard! Don't expect cut price wines, but considering the taxes and duty levied on wines imported into the US (and other countries), purchasing direct represents great value for money. You also get to try before you buy, and will always have a wonderful souvenir from a holiday spent touring some of the finest vineyards in the world.
Wine Check? Check!
Last but not least, if you're anything like us, you know you'll fall in love with a fair portion of the wines you've sampled along the way. So why not pre-empt the inevitable heartbreak by organizing to have the Wine Check Luggage waiting for you at your hotel? That way, you can transport up to twelve of your favourite bottles home with you on the plane! We can deliver the Wine Check Luggage, along with our very own Lazenne Bottle Protectors, to destinations throughout Europe.
You can thank us later for making travelling with wine easy!
Let Lazenne take the confusion out of travelling with alcohol with our guide to flying with wine and alcohol.
---
Also in Lazenne Blog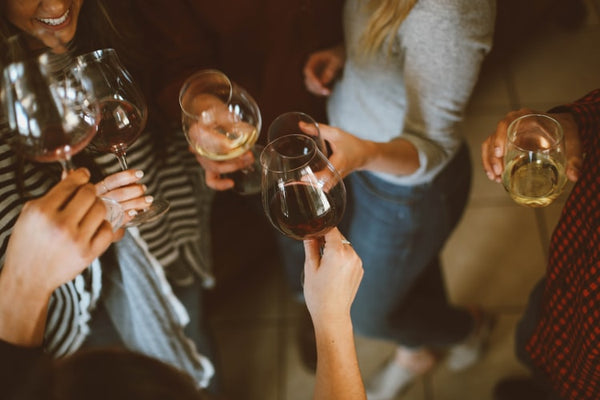 Wine is more than a product, it's an experience! People don't fall in love just because it's delicious and fun, there's usually an experience surrounding it. Did you fall in love with wine exploring the wine bars and shops of a European city? Did it happen during an event or a tasting? Perhaps as part of a holiday? Some of our favourite experiences we turn into guides to share the love around, and here are 10 of our most memorable wine experiences!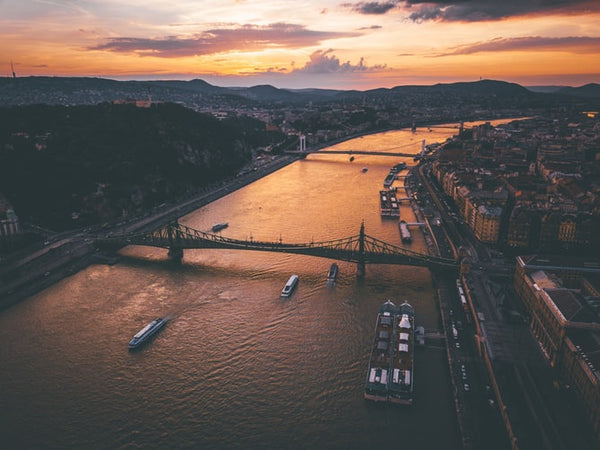 Budapest is a real jewel of central Europe; an ancient city full of incredible architecture, museums and restaurants. Did you also know that it's home to some excellent wine bars and shops, as well as so centrally located as to be within 2 hours of several Hungarian wine regions? Needless to say, we did the work for you and dug deep into the wine culture! Want to drink Hungarian wine in Budapest? Read on!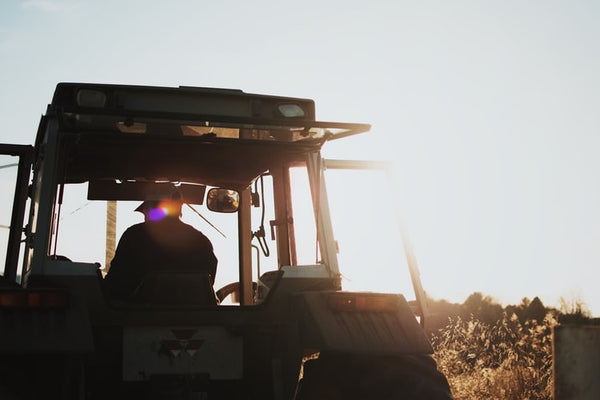 Harvest time is upon us! 2019 looks to be an excellent vintage across many European wine regions and we thought a good way to celebrate would be to look at some of the practical realities of running a harvest, and what it truly entails. If you've ever considered working a harvest before, or if you're curious as to what goes on, keep reading!